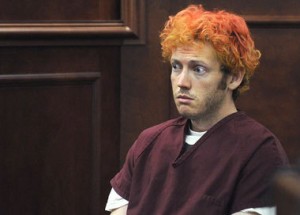 8/15/12 Send In the Clowns returns with Meria & Dave McGowan. Dave is the author of "Programmed to Kill"; Romney hasn't officially been nominated yet picks VP? timing is weird; DHS and bullets, tanks, armored personnel carriers (some in Calif); the Olympics; Colorado shooter Holmes – none of it adds up; Was Holmes even the shooter, who could see him in his garb? designed to insure no one can ID shooter; drugged into submission; Controlled patsy ala Sirhan Sirhan; reeks of mind control; Page? Who shot him? 4 accomplices? who was the target? Loughner – Giffords was NOT the target; Laurel Canyon alumni deaths, murders & suicides; the 27 Club; Phil King of the Blue Oyster Cult – shot in the head; Rory Storm and his mother both suicides? The Hurricanes; Pete Ham – Badfinger found hung; Tommy Bolin of Deep Purple; Graham Bond, and so many others.
Your subscription is the sole support of this work, no corporate control or censorship here. Your subscription gives you total access to the entire site. Subscribe now.
---
The specter of the marauding serial killer has become a relatively common feature on the American landscape. Reactions to these modern-day monsters range from revulsion to morbid fascination-fascination that is either fed by, or a product of, the saturation coverage provided by print and broadcast media, along with a dizzying array of books, documentary films, websites, and "Movies of the Week". The prevalence in Western culture of images of serial killers (and mass murderers) has created in the public mind a consensus view of what a serial killer is. Most people are aware, to some degree, of the classic serial killer 'profile.' But what if there is a much different 'profile'-one that has not received much media attention? In Programmed to Kill, acclaimed and always controversial author David McGowan takes a fresh look at the lives of many of America's most notorious accused murderers, focusing on the largely hidden patterns that suggest that there may be more to the average serial killer story than meets the eye. Think you know everything there is to know about serial killers? Or is it possible that sometimes what everyone 'knows' to be true isn't really true at all?