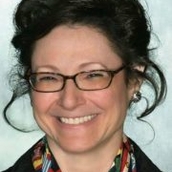 2/5/13 Meria interviews Chicago Film Critic, Activist, and author Jan Lisa Huttner on her excellent book "Penny's Picks: 50 Movies By Women Filmmakers 2002-2011″. Why is it important to have more women critics and filmmakers? From wars and explosions to humanity; Why she became a film critic; the movie "Divine Secrets of the Ya-Ya Sisterhood" and how a male critic killed it; the celluloid ceiling; the token Oscar to one woman director; why women need to support women in film; Is it a chick flick, prick flick or macho treat? Films for two; "The Guilt Trip" and "Django"; Netflix ratings and Meria's own comparison; male protagonists – why not women? the importance of telling stories from a woman's point of view; how do movies contribute to world peace? the movie "Precious" to understand a woman's world; learning other cultures and abhoring war on them; the Hulu series "Little Mosque". Very enjoyable educational show.
A subscription of your choice gives you total access to the site 24/7. Please subscribe today to support real media.
---
What accounts for the lack of movies by women filmmakers in your multiplex? As readers of this compilation will quickly discover, many wonderful films written and/or directed by women have been released in the past decade. Despite all the obstacles, many women have, in fact, completed their films, and that is not the problem. The films are there, but what's missing is the audience. Through our support for women filmmakers, we can redefine what consumers everywhere get to see on their movie screens. In the words of Martha Lauzen: "If we change media messages, we can change the world."