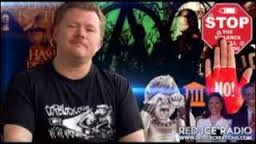 9/24/13 Meria interviews Larken Rose on his book "The Most Dangerous Superstition". Finally someone answers my question "what do we need a government for"; Harry Reid calls Tea Party anarchists; Is Larken an enemy of the state? Am I? Is government legitimate; governments are an enemy of humanity by it's very nature; anarchists,statists; voting – slaves of the state; tyranny; plea bargaining – forced confessions; can govt ever be legitimate or moral? what is the most dangerous superstition? belief in authority; divine right to rule? question authority; the connotation of law and crime – state-ism; can people take care of themselves? protect themselves? self ownership; the concept of non-aggression and self ownership;the job mentality-training us to be helpless and stupid; the biggest lie; "be the change you want to see in the world" – Gandhi; truly a mind opening show.
Exercise your freedom by supporting truly independent media with a subscription of choice. "be the change"
---
Another fine book by Larken Rose.