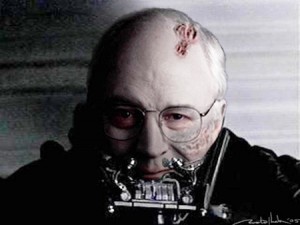 9/17/13 Meria interviews (part 2) Kevin Ryan on his excellent book "Another Nineteen, Investigating Legitimate 9/11 Suspects". People behind the scenes; Cheney/Rumsfeld were in charge on 9/11; historical crimes, same players; Bush participated in the cover up on 9/11; Cheney/Rumsfeld co-ordinated it; the Secret Service inactions on 9/11; COG, planning a continuation of govt (private govt) with exercises for 20 yrs prior; the plan to take over the govt; Richard Clarke and the UAE; James Baker (stopped recount in 2000); Frank Carlucci and the Carlyle Group; Cheney's 2 DUI's and 5 deferments; military being used for private agendas; Rumsfeld sold nuclear technology to No.Korea; Peter Janson a big player in 9/11; Bldg 7 and Salomon Smith Barney; Guiliani's foreknowledge; Richard Armitage; who benefitted? Raytheon, Carlyle Group, SAIC; what does Al Queda mean? BCCI & ISI-creations of CIA; controlled opposition; Barry McDaniel and security of the WTC; Louis Freeh and his lying, fabricating FBI; Larry Potts & Tim McVeigh and Oklahoma City (test case for 9/11); Insider trading and Louis Freeh & George Tenet on 9/11; Bandar Bush; 9/11 was the origin of the "war" on terror used to suppress rights at home;John ONeill & Bin Laden investigation; Bernard Kerik & Saudi Royals and so much more.
Your subscription gives you access to entire site, over 1,000 hours all downloadable – subscribe today.
---
Were the crimes of September 11, 2001 solely the work of Osama bin Laden and nineteen troubled young Arabs, or were more powerful people involved? After a decade of investigation, the long-time co-editor of the Journal of 9/11 Studies, Kevin Ryan, offers an evidence-based analysis of nineteen other suspects. Although a number of books have demonstrated that the official accounts are false, Another Nineteen takes the next, crucial step toward a new investigation into the crimes of 9/11. With the support of victim's families and leading 9/11 researchers, Ryan examines nineteen suspects who were in position to accomplish major elements of the crimes that still need to be explained. Detailed evidence is presented that reveals how each of the alternative suspects had the means, motive and opportunity to accomplish one or more aspects of the 9/11 events. In light of a forty-year history of deep events and crimes against democracy, Ryan shows how 9/11 fits into the pattern of a deep state operation, how the alternate suspects worked together throughout that history, how each was connected to two men who were in perfect position to coordinate the attacks, and how these suspects can either be charged with 9/11 crimes today or further investigated in focused ways.