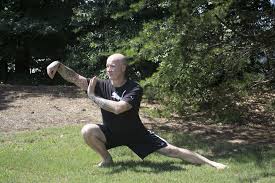 1/21/14 Meria Interviews Scott Shetler, Extreme Performance Training System, author of six books on his latest book "Plant-Based Performance: A Compassionate Approach to Health and Fitness". (see his website to order, all proceeds go to MFA). Scotts journey from high protein weight training to healthy vegan strength training; Why was his health failing in his twenties? What changed? inflammation and diet; Meria's pizza story; lead by example – always the best way; ethical eating;obesity in our society no longer a rarity; active lifestyles; disconnect from nature and spiritual death; where to start? start SLOWLY; you're as young as you feel; stay positive, eliminate the negatives;balance and overall health; Joe Cross "Fat, Sick & Nearly Dead"; importance of clean water; how much water should you drink? healing the body mind and spirit, and so much more. "Be healthy, be happy"!
Your subscription keeps the flow of life saving information going – subscribe today for total access to site 24/7 – commercial free!
---
The fitness industry took a wrong turn where health and fitness went through a bitter divorce. I feel we need to get back on track; and fast. People seem to be more concerned with how their body looks than how it feels. However, I have found that if you focus on health and feeling better, your body becomes leaner and stronger as a result. Instead of focusing on the exterior, let's get things squared away on the interior of the body, including our mind. Abundant Health: Fitness for the Mind, Body, and Spirit will do just that. In this book you will find a complete program that will help you to experience abundant energy, health, and wellness. You will feel better, look better, and experience a greater quality of life.