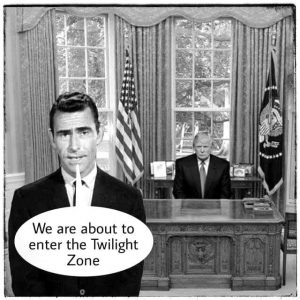 7/29/19 News of Planet of the Apes, with Meria. Another 30 day ban on f/b for Meria; 3 more mass shootings; Feds to cut rate; GDP 2.1; Dan Coats stepping down (why); Rat-cliffe; trumps racist attacks continue; Cummings; Al Sharpton; Obama & Michele; more foreign lobbying; MarALago infestation; Earth Overshoot; trump vs. Antifa not his killers; trumps winery & France; oil spill Calif; impeachment; Moscow Mitch; protests in Moscow & Hong Kong; trump settlements to raped kids;"The Family"; trump hates America; Conduct unbecoming-impeach; State AGs can indict trump; $125 from Equifax; Boeing; burning the Amazon; Europes heat wave; Supremes overstep; trump still blaming Obama; Middle East lies; Epstein; Russia targeted all 50 States; trump picks predators; Jim Jordan; fake christians; and tons more insanity.
                                                                                                20th Year on the net!
Education you don't get anywhere else – commercial/censor free because of your subscription. Support truly independent media –. All downloadable.