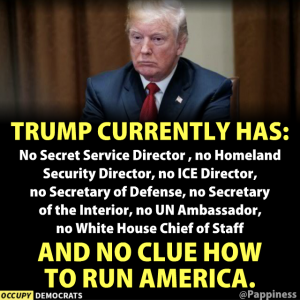 7/15/19 News of Planet of the Apes, with Meria. Latest deflection/distraction from racist trump to cover Epstein, losing the census question, Acosta, etc; I love "The Squad"; beyond the environmental tipping point; overpopulation; Earth changes; Billy Meiers warnings; full on Klan Lindsey Graham; Tennessee honors Grand Wizard; nazi takeover; Paul Ryan, too little too  late; fake christian Pence; Is Wilbur Ross next? Acosta gone; Iran; Germany; Israel; NRA; election system; roundups flop; send Nikki Haley back where she came from;earthquakes; prophecy; human extinction; Smithsonian; Epstein-spy, blackmailer,pedophile and more; Mueller delay; Area 51; who is Patrick Pizzella; Obama; US going broke; Mike Flynn; Epstein's black book; John Potash; Biden; Robots; Alaska; Steyer; R.Kelly; Turkey; Pelosi; NYC blackout; IBM at it again; tons more news.
20th Year on the net!
Education you don't get anywhere else – commercial/censor free because of your subscription. Support truly independent media –. All downloadable.