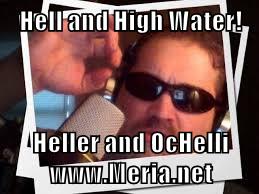 8/13/19 Hell & High Water, with Meria & Chuck Ochelli. The Epstein "suicide" and cover up? William Barr, Opus Dei; the series "The Family", Doug Coe, Christian supermacists; trumps "vacation"; National Prayer Breakfast? "chosen by god"?the establishment protects itself!; immigrants; green cards; Melania; photo ops and altered imagery; Roger Stone's trial; camera failures; 9/11/01; Frank Pantangeli; Lee Harvey & Jeffrey Epstein; white identity politics; conspiracy FACTS vs conspiracy nuts and much more.
                                                                                                20th Year on the net!
Education you don't get anywhere else – commercial/censor free because of your subscription. Support truly independent media –. All downloadable.