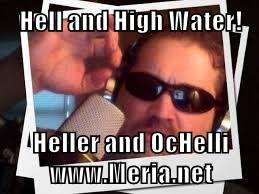 8/27/19 Hell & High Water, with Meria and Chuck Ochelli. Weather and climate; seeing is believing; cognitive dissonance; pedophile rings and trump (fake news); trump vs. LGBTQ; Epstein/Clinton/trump – who had access? camera "malfunctions" an old program tool; Joe Walsh; where's Pelosi? 25th Amendment; civilized? pollution; EPA; Khrushchev to Putin; JFK, 9/11, Princess Di; Earth in quarantine; Brazil's fires; Puerto Rico; nuke a hurricane? Gold, silver or bullets? power in numbers;Taliban and ISIS and lots more.
                                                           

20th Year on the net!
Education you don't get anywhere else – commercial/censor free because of your subscription. Support truly independent media –. All downloadable.