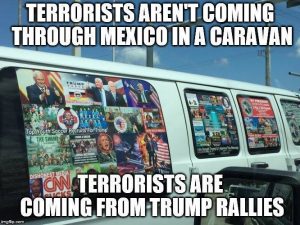 8/5/19 News of Planet of the Apes, with Meria. Three mass shootings this weekend; trumps fake statement; trumps hateful rhetoric in Ohio rally; another trump fan mass murderer; multiple shooters; Dems on trump; Moscow Mitch; Twitter's hypocrisy; trump golfed & wedding crashed; Beto; Pete; mental illness? more right wing judges; voter suppression; Notre Dame and lead poisoning; White GOP says Jews bought Congress (Ilhan?); Ohio shooter's hit list; trump radicalizes terrorists; #trumpterrorists; 249 mass shootings in 219 days; Opus Dei & Barr; China trade; Ratcliffe; another pipeline explosion; Israel-top child killers of 2018; bad cops; farmers complain; Elijah Cummings; more surveillance on USA; trump & Kim; Boris cabinet worse than trumps; firefighters want new 9/11 investigation; Kushner vs.Pelosi; INF treaty gone; another Kennedy dead; weakening the dollar?violence at trump rally; Steel losing; humans gone by 2050? Russia; Jews defend abortion rights; David Icke' new book "The Trigger"; and more insanity.
                                                                                                20th Year on the net!
Education you don't get anywhere else – commercial/censor free because of your subscription. Support truly independent media –. All downloadable.