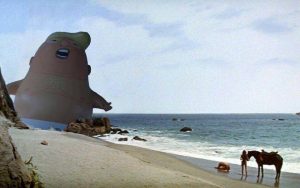 8/15/19 News of Planet of the Apes, with Meria. Is war with Iran on the horizon? trumps recession on deck; trump vs. Cuomo; Israel bans Ilhan & Rashida thanks to trump; Epsteins multiple broken bones; Phila. shooting; LA cops kill 4 in 24 hrs; trumpgret; trumps approval drops; trumps goes more insane; Mark Sanford (The Family); Steve King racist; Kashmir's internet shut down by India; lead poisoning in NJ; heat in NJ; markets dump; China & Russia; Cuccinelli another racist; ICE; raining plastic; Russia's nuclear explosion; f/b listening; trump & f/b; biblical training for war?; Bernie; FBI ignores white terrorists; Russia & Kentucky; green cards; lightning at North Pole; Hong Kong; Placida  Domingo; tariffs; and lots more insanity.
                                                                                                20th Year on the net!
Education you don't get anywhere else – commercial/censor free because of your subscription. Support truly independent media –. All downloadable.