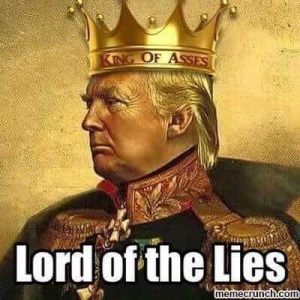 8/19/19 News of Planet of the Apes, with Meria. Over 12,000 LIES and 2,300 conflicts of interest; Devin Nunes "farm"; India & Kashmir; cop who killed Eric Garner fired; plastic in the air; Epstein & Prince Andrew; Mayor of Dayton upped security after trumps remarks; what are the Proud boys proud about? Bernie; Kelly Craft & ethics; Construction workers vs. trump; Scaramucci on trump; white supremacists stopped on 3 attack plans; Pompeo; trump dumps Barrack; grain market at 42 yr low; chemical spills; 36 cases invoking trump as defense;Log Cabin gays for trump? Steve King; China buys brides; Antifa; Barr's father's book on child sex slavery; Cheney stumps for trump; bad cops; cops kill 3 a day; Cuccinelli; Tlaib's grandma; Netanyahu; trump vs. press; Peter Fonda dead; Access Hollywood tapes; trumps empty seats; fat trump vs. fat supporter; Shell employees forced to attend trump rally; Greenland; No.Korea fires more missiles; fake christians busted and more insanity.
                                                           

20th Year on the net!
Education you don't get anywhere else – commercial/censor free because of your subscription. Support truly independent media –. All downloadable.