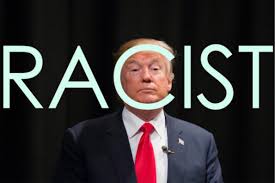 8/1/19 News of Planet of the Apes, with Meria. The debates; Warren/Sanders; Saudi's & UAE edited trumps speech; Carson and Baltimore; farmers lost markets & water; crazy "christians"; Reagan's racism; Kim Jong Un fires more missiles, trump? crickets; Calif: no tax returns, no ballot"; Inslee calls trump white nationalist; another Republican retires; millions of documents on Epstein;why put Epsteins case off to 2020? Pelosi & trumps budget; China ducks tariffs; bad cops; more predators; Peter Gregson tells truth about Zionist racism; trump adds $4.1 trillion to natl. debt; trump attacks Don Lemon; trumps father arrested for being a slumlord; John Legend slams trump; trump still separating families; Opus Bono protects pedophile priests; why is trump attacking Cummings? Putin & Navalny; Capital One data breach; Ratcliffe; Jared; and more insanity.
                                                                                                20th Year on the net!
Education you don't get anywhere else – commercial/censor free because of your subscription. Support truly independent media –. All downloadable.