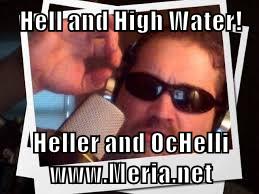 9/24/19 Hell & High Water, with Meria & Chuck Ochelli. Real alternative news; the founding fathers; Donald Jeffries; Bernie & Warren; taxation without representation; selective law enforcement; trumps myriad of lawsuits; primaries; subpoenas; Saudi Arabia lies; Iran; trumps biz in Saudi Arabia; Craig Unger's work; the media giving trump a free ride 24/7; MSM wants ratings; farmer bailout vs. auto bailout; war on the poor; "The Family"; separation of church and state? impeach? vaping; Greta Thunberg; Fukushima to Puerto Rico and much more.
                                                           

20th Year on the net!
Education you don't get anywhere else – commercial/censor free because of your subscription. Support truly independent media –. All downloadable.