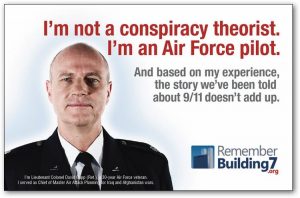 9/10/19 Hell & High Water, with Meria and Chuck Ochelli. The truth shall set you free; 12,000 trump lies and counting; 9/11/01 was an inside job – who did it? who benefits? John Bolton fired; Taliban; Pompeo; Jimmy Carter at Camp David; trumps photo ops; Putin; Sharpiegate; the Wall & Military funding; Jerry Falwell Jr; Turnberry;JFK; Mueller & 9/11; Cheney; Saudi's; William Barr & Saudi names; Donald Jeffries; Puerto Rico; Bahamas; Medals without a Mayor; John Legend; there are no white people in the Bible; Chuck's offer and much more.
                                                           

20th Year on the net!
Education you don't get anywhere else – commercial/censor free because of your subscription. Support truly independent media –. All downloadable.