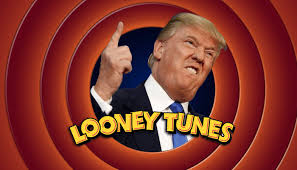 9/5/19 News of Planet of the Apes, with Meria. Hurricane Dorian & Katrina; fire near Murrieta; Bahamas; terrorism watchlist; FBI sees protesters as extremists; $3.6 Billion more stolen for "wall"; Brexit; light bulbs & straws; obese sailors; Irish vs. Pence; trump vs. Pence; Pence $$ at trump property; NRA a terrorist org; gutting food stamps in red states; Calif. boat fire; Hong Kong; Google's pitiful fine; college for sale; Walmart & Kroeger; tariffs killing us; mfg. slowdown; Putin; fake christians; banning Harry Potter; Pay Pal says ba-bye to KKK; loss in Afghanistan; trump camps & disease & PTSD; workers 1/3 poorer now than 2003; No.Korea missile tests; Poland; trump crimes; Sadiq vs. trump; 16th GOP quitting; Don the con and lots more.
                                                           

20th Year on the net!
Education you don't get anywhere else – commercial/censor free because of your subscription. Support truly independent media –. All downloadable.