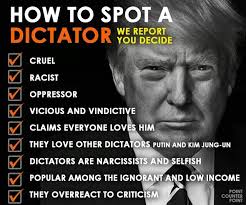 9/19/19 News of Planet of the Apes, with Meria. Whistleblower on trump; trump sues DA of NY over tax returns;Emoluments case back on deck; Netanyahu; new Republican ads against trump; GM strike; Bezos cuts health insurance at Whole Foods; Ilhan Omar; air pollution; Border patrol; Feds cut interest rate; another GOP caught with child porn; birth tourism; Saudi LIES and trumps $$; 4th Natl.Sec.Advisor; wall; more trump obstruction & Corey; Impeach Kavanaugh; jet skis for SS? trump vs.the media; Elaine Chao investigated; Gabbard: US isn't Saudi Arabia's Bitch; nukes for N.Korea; trump on homeless; Early Bordello & Melania; Carter:trump is a disaster; Obama;and loads more insanity.
                                                           

20th Year on the net!
Education you don't get anywhere else – commercial/censor free because of your subscription. Support truly independent media –. All downloadable.