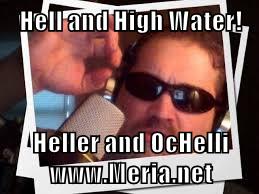 10/22/19 Hell & High Water, with Meria and Chuck Ochelli. No politics today – useful info for your happiest life; the film "The Game Changers" (netflix); is fish still brain food or drain food? the commercialized killing industry; the Pineal gland and the food chart; Italian vs. American diet; de-regulations making your food even less safe; Kevin Trudeau, Will Tuttle, Dr. Neal Barnard, Organic Consumers (all in the archives); power that controls; Mad Cowboy (Howard Lyman); are you really "depressed"? what to do; PTSD; Addiction is a Choice; be happy live a life of purpose.
                                                           

20th Year on the net!
Education you don't get anywhere else – commercial/censor free because of your subscription. Support truly independent media –. All downloadable.