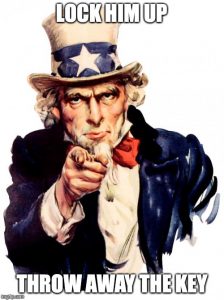 10/31/19 News of Planet of the Apes, with Meria. Impeachment is on; more defectors; GOP vote suppression; Keystone pipeline leaks; fires in Calif, crickets from trump; trumps fake news; Islamic state; trump on Melania; trump militarizing cops; Katie Hill railroaded; Twitter bans political ads, not f/b; Feds cut rates; Vindman-HERO; Epstein murdered; the Kurds; back in biz with Saudi; Armenian genocide; GOP & Russian money; crying VanDyke; UK family sues trump admin for cover up; Chicago vs. trump; trump booed again; millions in trumps pockets; Big Coal files bankruptcy; Tesla; Bogota; Brexit; Supreme Court ruined democracy with Reagan; Bernie; felony bribery for trump GOP supporters and more insanity.
                                                           

20th Year on the net!
Education you don't get anywhere else – commercial/censor free because of your subscription. Support truly independent media –. All downloadable.