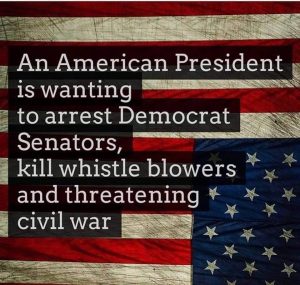 10/3/19 News of Planet of the Apes, with Meria. Impeachment; trump asks China & Australia to intervene; Pompeo guilty as sin; trumps latest psychotic breakdown; trumps wars; MGM to pay; Todd Starnes; $50,000 for Jr to speak? Pence & Zelensky; No.Korea & China's new weapons; State Dept; Guiliani; Bill Barr; Manafort; cop gets 10 yrs; GM strike; Khashoggi; taxing EU; McDonnell steps down; another GOP steps down; Collins; Putin laughs; Shelly Adelson criminal; Adam Schiff; whistleblower; Wall St; Mueller; Bernie's stents; crocs & snakes; DNA from migrants; tires and plastic; Pelosi; Deutsche Bank and much more insane news.
                                                           

20th Year on the net!
Education you don't get anywhere else – commercial/censor free because of your subscription. Support truly independent media –. All downloadable.