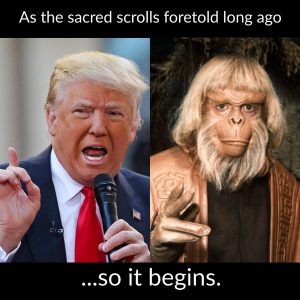 10/10/19 News of Planet of the Apes, with Meria. 20,000 troops to Europe? trump throws kurds under the bus for trump Towers; California in the dark (practice?); billionaires; white justice vs. black justice; 43 women allegations against trump the rapist; DOJ; no country will ever trust us again; boiling methane; two of Guiliani's associates arrested; Tillerson on trump; 16 cops covered up murder;legal immigration cut; Russia targeted African-Americans;trump tells Fox they suck; Matt Lauer;Bernie loses daughter in law; Biden;trump and the Blue Skies treaty-a gift to Putin; Bill Barr;WH refuses to cooperate (obstruction);UAW;Joshua Brown;Minneapolis vs. trump and loads more news.
                                                           

20th Year on the net!
Education you don't get anywhere else – commercial/censor free because of your subscription. Support truly independent media –. All downloadable.