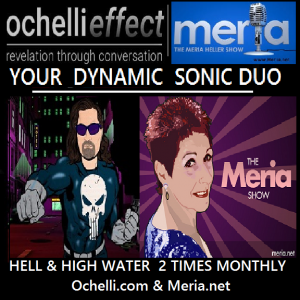 11/26/19 Hell & High Water, with Meria and Chuck Ochelli.
Tis the season; deaths of despair; suicides rise, life expectancy drops; are you depressed? everything is temporary and an illusion, don't fall into the Matrix; Toughlove; Gary Stuart; live in a sacred manner and you'll be happy; trump vs. Secy of the Navy; Opus Dei Barr; "walking back"? still lies; SNL; Rick Perry on trump the "Messiah" (prove it); Kim Jong punked trump; Obama would be thrashed; So.Korea and China; why our kids are depressed; there's help out there and lots more.
                                                           

20th Year on the net!
Education you don't get anywhere else – commercial/censor free because of your subscription. Support truly independent media –. All downloadable.