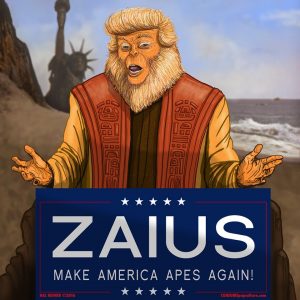 11/4/19 News of Planet of the Apes, with Meria.
Stephen Miller engaged; Impeachment latest; Paula White on taxpayers bill; trump loses appeal on tax returns; trump loses on migrant insurance; tracking your period? private firefighters; $23 trillion in debt; jail for racist cop; losing national parks; Vindman; cutting thru trumps wall; Calif. fires; FOP and trump; Israel's water machine; Katie Hill; trump booed again; trumps offenses; twitter trump; Beto out; GOP and whistleblower; Bolsonaro nuts; Warren in the lead; Netanyahu; trump flees New York; Lori Loughlin; Keystone pipeline leaks; another reporters leaves Fox; Rudy; and loads more news.
                                                           

20th Year on the net!
Education you don't get anywhere else – commercial/censor free because of your subscription. Support truly independent media –. All downloadable.