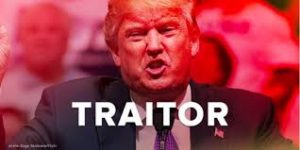 11/25/19 News of Planet of the Apes, with Meria.
Secy of the Navy FIRED for upholding his oath; Lev Parnas has tapes, now the House has them; Nunes, Pompeo involved in Ukraine-Gate; trump buys off his jurors; Guiliani; Rick Perry says god chose trump; trump cult; World Jewish Congress; Hong Kong rebukes China; deep fakes; Uber & London; crooked cops; Koala's functionally extinct; impeachment; John Bolton; RBG; Michael "stop & frisk" Bloomberg; Netanyahu;Johnson; Barr & Epstein; Sacha Baron Cohen on social media propaganda; Neil Young quits f/b; Zuckerberg & trump; Stephen Miller; NY vs. trump Org; Russian disinformation; Putin; Guido's book; Fiona Hill; SNL on the debate; and tons more news.
                                                           

20th Year on the net!
Education you don't get anywhere else – commercial/censor free because of your subscription. Support truly independent media –. All downloadable.