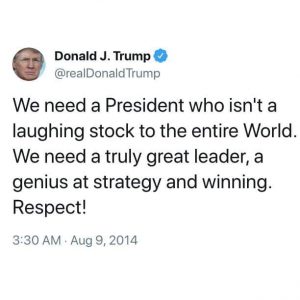 12/5/19 News of Planet of the Apes, with Meria. Impeachment is on; trump laughed at by world leaders; snowflake trumps; Constitutional Scholars vs. GOP clowns; shooting at Pearl Harbor; Betsy DeVos law breaker; more unqualified picks by trump; cutting food stamps for Xmas; Iran; Palestine; Guiliani back in Ukraine; Rain forest; floods; threats by Kim Jong Un; trump & Prince Andrew; another GOP calls for Squad to be hanged; Melania's hypocrisy; Biden's new ad; trump at NATO; Kamala vs. trump; more pedophiles; Barr on cops; Barr rejects his own prosecutors report; Lev & Nunes; Duncan Hunter (GOP) pleads guilty; Pence; Macron fact checks trump; trumps bank records; more tariffs; no deal with China; our kids can't read; Netanyahu; the Federalist Society takeover; death certificates for fertilized eggs? Supreme court; and tons more insane news.
                                                           

20th Year on the net!
Education you don't get anywhere else – commercial/censor free because of your subscription. Support truly independent media –. All downloadable.