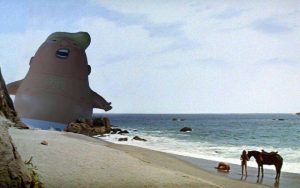 12/16/19 News of Planet of the Apes, with Meria.
Impeachment report; homeless get reprieve -1,000 dead; disability benefits; most Americans want trump gone; who's bankrolling Nunes? food stamps; bipartisan war bill; 2 Chinese spies expelled; lindsey & mitch openly violate the Constitution and Oath; Corbyn loses to Zionists; to debate or not to debate; Jeff Van Drew; white power Army/Navy; voter suppression; Arizona & Israel; no real deal with China; Rudy; Melania vs. Greta; forcing births-compensation? Matt Bevins "pardons"; more losses for trump; Supremes & trump; trump rags on everyone; making a killing in the "Market"; 3 terms? Pence; tweeter in chief; trump cult; Russia bankrolled Lev; Saudi & trump; fake christians; Paul Volcker; Barr & Ross; China on US; 15,413 LIES in 1,055 days; and more insanity.
                                                           

20th Year on the net!
Education you don't get anywhere else – commercial/censor free because of your subscription. Support truly independent media –. All downloadable.