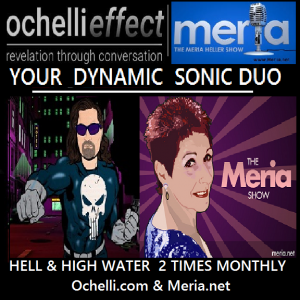 1/28/20 Hell & High Water, with Meria and Chuck Ochelli.
If trumps worried about corruption – Netanyahu just got indicted for it; Guess Israel doesn't count; soap operas vs. the impeachment soap opera; Bolton's book and the timing of release; the ocean of trump books; Epstein-Dershowitz-Congress; Ken Starr & Clinton; Supreme court of injustice totally politicized; show us the money or stay out? the Coronavirus natural or not? Remember the others; killing food regulations and all regulations; trump set us back 50 years; Organics how to afford them; food tasting like gasoline; Agenda 21; inflation; Pompeo vs. NPR; trump is a religious cult; Russia in Kansas; paid off Congress; two sets of laws; our system of government doesn't work; can you vote them out? TBI's are not headaches; Iran and trumps lies and much more.
                                                           

20th Year on the net!
Education you don't get anywhere else – commercial/censor free because of your subscription. Support truly independent media –. All downloadable.