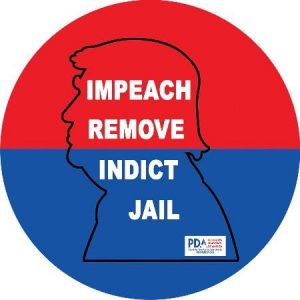 1/23/20 News of Planet of the Apes, with Meria.
The impeachment trial; trump admits obstruction at Davos; Why was Ivanka there? Senate rejects witnesses; 21 empty seats; majority want trump removed; trumps lawyers; trump ridicules TBI; China & coronavirus; world diseases increase; Doomsday Clock; Bezos hacked by Saudi Prince; trumps tweets; more insanity from trump; #MidnightMitch; $3 mil bounty on trump; Federalist Society; no visas for pregnant women; Bernies at the top; Tulsi vs Hillary; Citizens United; Dershowitz; Pelosi; Mitt; Adam Schiff; over 16,000 lies; trump wants to end Social Security; Lev Parnas; Pence; D.C. sues trumps inaugural committee; WH on homosexuality; trump guts clean air/water; bad cops; China "deal"; Climate change; hate rally; Puerto Rico; 162 billionaires vs the rest of us; and tons more insanity.
                                                           

20th Year on the net!
Education you don't get anywhere else – commercial/censor free because of your subscription. Support truly independent media –. All downloadable.