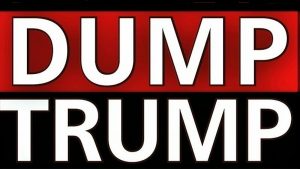 1/27/20 News of Planet of the Apes, with Meria.
John Bolton's bombshell; Barr knew; impeachment; trumps lawyers; Kobe Bryant dead; Jim Lehrer dead; Coronavirus spreads; China's "lab"; stocks drop; Bolsonaro; Prince Salman; trumps Israeli deal; cyberattacks on world leaders; Dershowitz, Pompeo,Graham hypocrites; Paula White psycho; trump threatens Schiff, Yvanovich, GOP; Space Farce; vote purge; CIA torture; Lev's tape; Epstein latest; Calif vs trump on abortions; millions losing health ins; food stamp cuts; pasta a vegetable; earthquakes; NPR; Veterans against trump; Natl. debt up $3trillion under trump; March for Life?; Bernie leads; GOP millions on tax cuts; Michelle wins a Grammy; trumps jury tampering; EPA poisoning our water; China deal; ancient viruses and melting Tibetan glacier; WTC; Wuhan National Biosafety Lab; Putin "Friend of Zion" award; and tons more news.
                                                           

20th Year on the net!
Education you don't get anywhere else – commercial/censor free because of your subscription. Support truly independent media –. All downloadable.