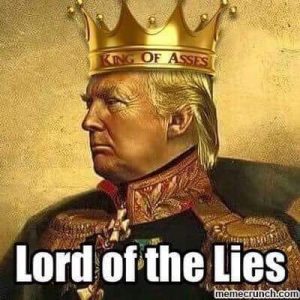 1/30/20 News of Planet of the Apes, with Meria.
The sham of a trial, cheap excuses for trump; John Boltons book; Lindsey Graham "in the loop"; Lev Parnas has more; suicide in the US; who's paying for trumps lawyers? why isn't trump concerned with Netanyahu's corruption? shit deal for Palestinians; Kushner; Pam Bondi's quid pro quo; f/b fined again; coronavirus; trumps wall blows down (Humpty Dumpty); forced breeders; Brexit; trumps apartheid "deal"; Weinstein; crazed christians; John Kelly defends Bolton; new "NAFTA" same garbage; Pompeo; 75% of Americans want witnesses; Prince Andrew & Epstein; Bernie leads; cover charge to enter the US? Supremes pass it; Franklin Graham banned; Wilbur Ross; trumps paid off jury; Biden; Dylan Roof and more insanity.
                                                           

20th Year on the net!
Education you don't get anywhere else – commercial/censor free because of your subscription. Support truly independent media –. All downloadable.