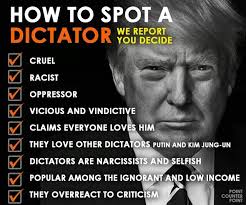 2/6/20 News of Planet of the Apes, with Meria
The Iowa debacle –Shadow & Acronym -Pete Buttigieg & Bernie enemies; Rick Wiles blames Iowa on Jews; System broken by cowardly GOP on acquittal; Don Jr, crazy as his father; Napolitano says trump is GUILTY; trumps regime change in Venezuela; cost of wars; more deaths on trumps hands; Barr; Mitt Romney; Adam Schiff threatened; trumps revenge; SOTU ratings drop 21%; Nancy; who backs Buttigieg? trophy hunt with Don Jr; Kirk Douglas dead; Susan Collins dark money PAC; more shootings; Israeli attacks; trumps "deal of the century" backfires; Coronavirus looks like economic hit/biological weapon; John Kerry; Bloomberg; hospital in ten days; trump punishes New Yorkers; 1.5 million children homeless in "great economy" USA; Fukushima; EPA; Franklin Graham;trumps "tax audit"; and loads more news.
                                                           

20th Year on the net!
Education you don't get anywhere else – commercial/censor free because of your subscription. Support truly independent media –. All downloadable.