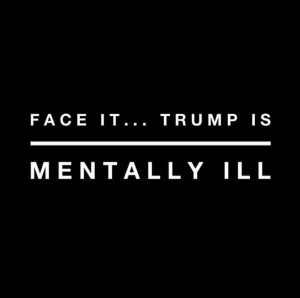 2/10/20 News of Planet of the Apes, with Meria.
Obama's win an Oscar; Amazon vs. trump; trumps insane budget; trumps failed "peace deal"; Bloomberg vs. trump; Bernie's #1; another impeachment?; new investigations; trumps vindictiveness; white supremacists; Israel; Biden; Jay Sekulows "charity"; Romney threatened and applauded; CPB secrecy; Kemp loses to Greg Palast; Pelosi vs. f/b & twitter; trump broke another law firing Vindman; Joe Manchin vs. trump; trump Jr – idiot; Buttigieg & Russia; AIPAC; overcharging Secret Service; Thai shooting; ISIS not Iran; trumps "enemies list"; Ralph Nader; Kushner; Kobe; Franklin Graham wants to sue; coronavirus; Puerto Rico; Ukraine; Bill Barr; MAGA cult; Christina Koch; trans humanism & Elon Musk; National Prayer Breakfast; India; and loads more.
                                                           

20th Year on the net!
Education you don't get anywhere else – commercial/censor free because of your subscription. Support truly independent media –. All downloadable.