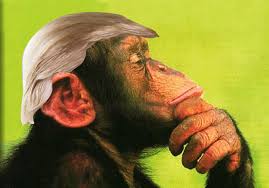 2/27/20 News of Planet of the Apes, with Meria.
Coronavirus in every continent; trumps pathetic response; no credibility; Pence, science denier in charge; cost of being tested; trump blaming everyone else; market dropping; China-Vaccines/5G/virus; who's not going to AIPAC? CDC; Japan closes schools; who's got the virus; travel; Italy, Saudi Arabia, Israel,Brazil; another mass shooting; killing saguaros; can't afford kids; Canada; Bill Barr's hypocrisy; Richard Grenell, foreign agent; Harvey Weinstein; trumps "purge" endangers all of us; Buttigieg and Mar A Lago; Limbaugh; Bloomberg & Graham; killing endangered species; judge on Roger Stone; handcuffing 6 yr olds; Matt Gaetz investigated; Hosni Mubarak dead; Placido Domingo; Boris & Brexit; Assange extortion; Ivanka; Russia; and loads more news.
                                                           

20th Year on the net!
Education you don't get anywhere else – commercial/censor free because of your subscription. Support truly independent media –. All downloadable.