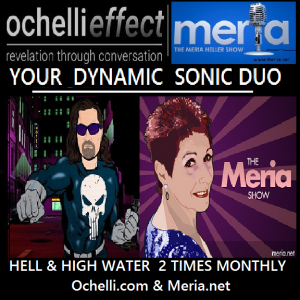 3/10/20  Hell & High Water, with Meria & Chuck Ochelli.
Coronavirus; data incomplete; Agenda? Medical Marshall Law; "Mission Creep"; Fear Porn; Italy; lockdown population; the new drivers license; self check out; solutions to fear; Biden and the establishment; Bernie always consistent; there's only one truth; anarchy; what happened to "life, liberty and the pursuit of happiness"? let your NO mean NO; fear vs. love; what is the only sin? wisdom of our fathers.
                                                           

20th Year on the net!
Education you don't get anywhere else – commercial/censor free because of your subscription. Support truly independent media –. All downloadable.