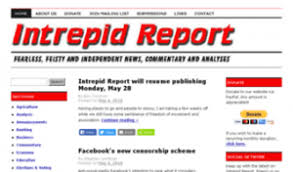 3/4/20 Meria with Bev Conover, Journalist, Editor of Intrepid Report.
Super Tuesday; Texas long voting lines, 750 polling stations closed; Biden? All the drop outs backing Biden? Bernie's platform and strong thinking abilities; forward or backwards? the MSM vs. Bernie; Big Tent Project; Biden is yesterday; Clarence Thomas; trump and Biden mentally unfit; age vs. ability to think; stealing votes; democratic socialism; Pence being set up; the abortion case at the Supreme Court; coronavirus; corporate media; Unions; Reagan; JFK; FDR; the Collier Brothers; Feds cut rates; Hillary again; technology, Walter Cronkite,White extinction anxiety  and much more.
                                                           

20th Year on the net!
Education you don't get anywhere else – commercial/censor free because of your subscription. Support truly independent media –. All downloadable.