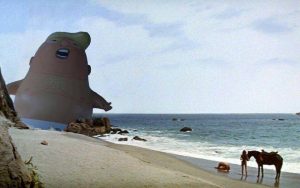 3/12/20 News of Planet of the Apes, with Meria
Stocks plunge on trumps speech; travel ban; EU slams travel ban; NBA cancels season; Tom Hanks has coronavirus; trump trying to end Obamacare during crisis; virus survives in the air and surfaces; WHO designates virus as pandemic; Natl. Guard and containment; Italy; Iran; TSA; Israel; Lebanon – virus; trumps SCOTUS sucks; Chelsea Manning; Utah's horrific abortion laws; Prince Harry on trump; the primary; Bernie; eminent domain and flood prone areas; flipping votes in Fla; telemedicine; CDC: test not been approved by FDA; Jared'sin charge; medicine for profit; GOP votes against paid leave; trump exposed? ; Germany; lies promoted by Fox news; DOJ & Mueller report; Russia still at it; Harvey Weinstein; Alex Jones DWI; investigate Betsy DeVos; trumps hot mic; another death in ICE custody; cancellations; prisons; taliban deal falls apart; only 5,000 tested in US; trumps golf courses; paying trumps family from campaign funds; will election be cancelled? and tons more news.
                                                           

20th Year on the net!
Education you don't get anywhere else – commercial/censor free because of your subscription. Support truly independent media –. All downloadable.