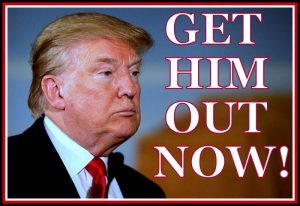 3/19/20 News of Planet of the Apes, with Meria.
Tulsi's out, endorses Biden; called it for Biden the day BEFORE the elections; trumps racist policies continue; ICE; Pompeo threatens families of ICC staff; melting ice; rescue package?; border closings around the world; police state around the world; Bernie; Andrew Yang; business closures; DHS scores of vacancies; trumps racist "chinese flu"; sanctions on Iran; troops; rich get tested; earthquakes; Biden "call out the military"; wartime powers; China rebounds; financial collapse since Sept.27 bank bailouts to Wall St; Wall st. shuts down again; some silver linings; Israel; schools closed; France police state; global lockdown; CDC; Vegas closed; Amazon; more resignations; big brother surveillance; military's secret plans; Kushner; trumps flip flops & LIES; depression? and tons more news you need to know.
                                                           

20th Year on the net!
Education you don't get anywhere else – commercial/censor free because of your subscription. Support truly independent media –. All downloadable.