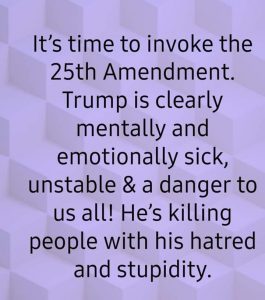 3/30/20 News of Planet of the Apes, with Meria.
trump admin. sent 17.8 tons of medical equipment to China in Feb, nothing for the States; defective Chinese masks & test kits; Dr.Birx sells out; Dr.Fauci attacked by right wing; trump brags about ratings slams reporters; churches still open; pastors die; Falwell; suicide; legal consequences for Fox News? trump? twitter insists on 25th Amendment; Macy's layoffs; schools out; world coronavirus and world armies; No. Korea fires off missiles; trumps quid pro quo for Governors; over 2,000 dead already in US as doctors forced to make life/death decisions (death panels); depression? crazy christian magic machines; Brazil; EPA; Bernie; Joe Biden sexual assault? uninsured; nurses dying;US #1 in virus; Pelosi; AOC; Amazon; R.I. hunting New Yorkers; reservists called; elections; Maduro; Cuba; GM;One World Order and tons more news.
                                                           

20th Year on the net!
Education you don't get anywhere else – commercial/censor free because of your subscription. Support truly independent media –. All downloadable.