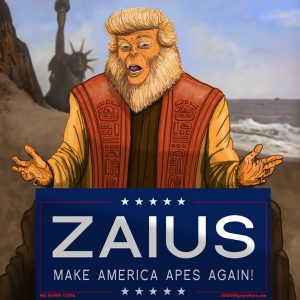 3/6/20 News of Planet of the Apes, with Meria
Coronavirus spreads; trump says go to work; Joe Biden; AIPAC vs.Bernie; Italy's virus; not so Supreme Court voting on abortion; slamming Schumer letting trump off; Airlines/travel industry suffers; trump calls WHO "fake news"; Matt Gaetz; trumps rape case; the market; Bloomberg/Warren out; US sanctions kill; trump disastrous deal with Taliban; Obama on virus; paying for Eric's golf;WH stonewalls on Khashoggi; Pence prays; Iran on virus; stupid preachers on virus; Obamacare back on docket; cutting funds to schools; Jeff Sessions; trump sues another paper; Israel vs. Bernie; feds cut rates; tornado in Tennessee; Chris Matthews gone; virus testing kits; James Lipton dead; and loads more news.
                                                           

20th Year on the net!
Education you don't get anywhere else – commercial/censor free because of your subscription. Support truly independent media –. All downloadable.