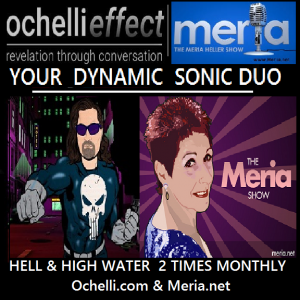 4/14/20 Hell & High Water with Meria & Chuck Ochelli.
Todays show deals with integrity and consistency; confused? who to believe? Loads of phonies & posers out there; discretion; question everything; what will be the "new" normal? capitulation without a shot being fired; coronavirus; who to trust? Cuomo vs trump; trump and absolute power – where are the patriots? psyops posing as truth; false prophets; trumps been a racist his whole life; deregulating everything; tossing protections to the wind; grand theft; Fox news; Obama & Biden; marks; WWJD? trust your own intuition.
                                                           

20th Year on the net!
Education you don't get anywhere else – commercial/censor free because of your subscription. Support truly independent media –. All downloadable.