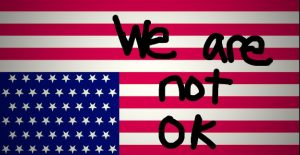 4/2/20 News of Planet of the Apes, with Meria.
10 million file for unemployment; layoffs; bailouts; coronavirus latest stats around the world; Chris Cuomo; banks; Soc.Sec.; Hobby Lobby; trump & Pence lies; FEMA; ICE; rural America about to get hit; Daniel Pearl; China; Fauci's death threats; golf carts; Grand Canyon closes; crooks; trump ups war threats; Canada; nursing homes; earthquake swarms; ADL; Black Mirror & cell phones; $10 million a day to Israel?; pastor arrested; Biden; McConnell; death panels; nurse suicides; stocks; worker strikes; Florida; elections; Kushner; Fox "news"; Andrew Cuomo; the rich; grabbing power under guise of the virus; oil; Bolsonaro; rents due; Obama; abortion bans? tons more news.
                                                           

20th Year on the net!
Education you don't get anywhere else – commercial/censor free because of your subscription. Support truly independent media –. All downloadable.