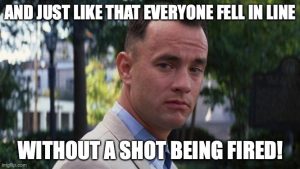 4/6/20 News of Planet of the Apes, with Meria.
Ohio lawmaker pushes crimes against humanity charge against trump; trump golfs; trump's snake oil; effects of hydroxychloroquine; trump donor pushes drug; AMA; reinstate Captain Crozier; 5G; Netanyahu; attacks on civil liberties; what's at the end of this? Dr.Fauci vs. trump & Dr.Oz; churches spreading disease; Boris Johnson hospitalized; Southern States to get hammered; trump lies people die; Russia; trumps revenge; Global reset; suicides; farmers; lawsuit against Fox News; no passports; military in charge; bailouts; Kushner and profit; jobs gone; investigating trump; 3M; Israel; ICE; Bernie; mail in ballots; and tons more news.
                                                           

20th Year on the net!
Education you don't get anywhere else – commercial/censor free because of your subscription. Support truly independent media –. All downloadable.