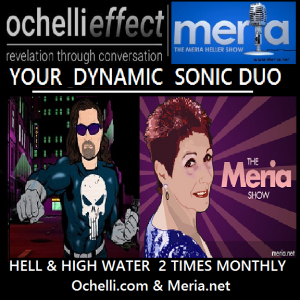 5/12/20 Hell & High Water, with Meria & Chuck Ochelli.
Compassion, empathy and passion (Italians); my walk through the medical system; what do they know? masks for us not trump or Pence; coronavirus; contradictions and confusion; mixed messages from everyone; stress/frustration; at sea? vaccine? control; overreach; surveillance and robots; MSM; Melania; deaths this week; suicides; are all diseases now connected to Covid 19? total 4 mil infected worldwide – 289,000 deaths; global economic breakdown; paradigm shift; the "new norm"; capitulation; jogging while black; white privilege; dog whistle trump; "pro life" party? and much more.
                                                           

20th Year on the net!
Education you don't get anywhere else – commercial/censor free because of your subscription. Support truly independent media –. All downloadable.