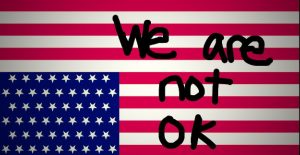 5/25/20 News of Planet of the Apes, with Meria.
More meat plants hit with virus; plant based "meats" on the rise; trump golfs and tweets; felons and the vote; 100,000 deaths; web browsing history without a warrant? demonized China; open churches??judge hires atty in Flynn case; Jeff Sessions; farmers; least masculine president; Covid fee? Netanyahu; banning Brazil; Cuba does well; virus spiking in trump states; Pompeo; trump praises Henry Ford, anti semite; Florida; trump wants nuclear tests!; cops; 17% trust US govt; $38 bill for Israel; Hertz files bankruptcy; trump vs. Michigan and N.C.; why no physical for trump? resign now; death-cult leader; Pakistan plane crash; mail in ballots; Senate takes vacation; digital cash; crazy preachers; dog whistles; Michael Cohen; and more insanity.
                                                           

20th Year on the net!
Education you don't get anywhere else – commercial/censor free because of your subscription. Support truly independent media –. All downloadable.