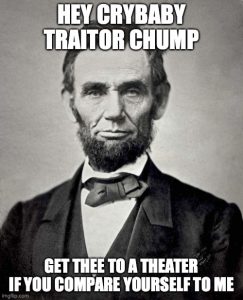 5/4/20 News of Planet of the Apes, with Meria.
From fifteen to 100,000 deaths expected; WH orders 100,000 more body bags; reopening as stats rise; trump vs. Lincoln/Bush/Obama/Nicolle; Supreme Court; Pence; Kushner; Biden; Tara Reade; Michigan protesters-white privilege; evictions; real estate; market;So Korea vs. No. Korea; Kim Jong Un; murder hornet; China's video; Vice President; laying off healthcare workers; beaches; trump has to go; maniacal tweets; Covid 19 and increasing police powers; Israel; the rich; Michael Cohen; Mike Flynn; Auschwitz; Amazon; time for State banks; other rich bloodsuckers; election protection ; Israel interfered in 2016; Post Office; Falun Gong; Trudeau; Bill Gates; Fauci; Russia; Native Americans; Puerto Rico; rent strike; workers strikes; and more!
                                                           

20th Year on the net!
Education you don't get anywhere else – commercial/censor free because of your subscription. Support truly independent media –. All downloadable.