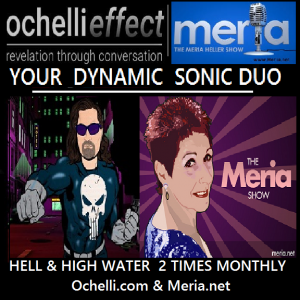 6/9/20 Hell and High Water with Meria and Chuck Ochelli.
The Lincoln Project; Joe Biden; t.v. comics vs. MSM; George Floyd; two different standards for political parties; Antifa; stock market and police brutality; layers of justice; world waking up; protests; coronavirus; Germany; Troops; the bunker; barbed wired White House; deflection, distraction, disruption; Mothers;keep filming; voter disenfranchisement; trumps recession has begun; vote by mail; Post Office and more.
                                                           

20th Year on the net!
Education you don't get anywhere else – commercial/censor free because of your subscription. Support truly independent media –. All downloadable