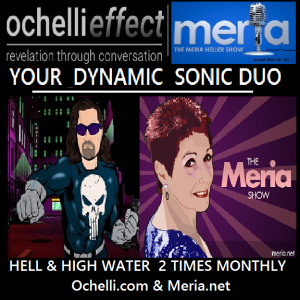 6/23/20 Hell & High Water, With Meria and Chuck Ochelli.
Election day and mail in ballots; trump & Barr's latest insanity on mail in voting; votes have to match the voter rolls; the murder of Rayshard Brooks, both sides; using discernment and your own resonance to "news"; Covid 19 rising, no national guidelines or experts; race and police; Bubba Wallace and NASCAR; the film "The 13th" (Netflix); Jackie Robinson, Wendell Scott, Muhammed Ali; DUI's; systemic change is needed; trained professionals vs. trained to kill; cops in schools, not nurses or counselors; Greg Palast, Jonathan Simon's work on stolen elections and lots more.
                                                           

20th Year on the net!
Education you don't get anywhere else – commercial/censor free because of your subscription. Support truly independent media –. All downloadable.