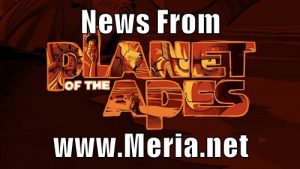 6/29/20 News of Planet of the Apes, with Meria.
Several good news stories in the madness. Iran issues arrest warrant for trump; SCOTUS strikes down Louisiana; Mississippi removes confederate flag; latest Covid 19 numbers and shut downs; Russia paid bounties on US soldiers, trump did nothing; more police brutality; crazy white people; trump moves to end Obamacare in middle of pandemic; f/b advertising boycott; Zuckerberg loses $7 billion; far right violence; trump shares racist posts; Reddit vs. trump; Eliot Engel and the old guard democrats; Woodrow Wilson; blocking mail in voting; US barred from EU; Russian hackers; trumps wall $$ unlawful; trump losing support; trumps destruction of monuments; Saharan dust cloud and tons more news.
                                                           

20th Year on the net!
Education you don't get anywhere else – commercial/censor free because of your subscription. Support truly independent media –. All downloadable.