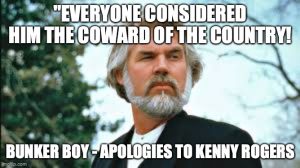 6/1/20 News of Planet of the Apes, with Meria.
Protests across America & Europe; trumps threats; trump hides in bunker; SpaceX; police brutality; shooting the media; trumps vs.Governors; Covid 19 latest; curfews; National Guard; police riot; white supremacists groups; crooked vs. good cops; hunger in US; no one can shut trump up; more cops arrested during assaults on Americans; trump mocked in China; #BunkerBoy; re-opening; white looters; Boogaloo Bois; trumps pedophilia lawsuits and Anonymous; over 100,000 dead; Barr; looting and shooting from the coward; G7; George Floyds murderer worked in same bar; deploying military units on our streets; Michael Flynn; another loss for trump; Canada; expelling Chinese students (not Saudis); twitter and much more.
                                                           

20th Year on the net!
Education you don't get anywhere else – commercial/censor free because of your subscription. Support truly independent media –. All downloadable