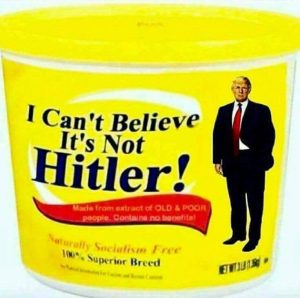 6/8/20 News of Planet of the Apes, with Meria
U.S. in recession; defund or dismantle police? protests grow worldwide; over 10000 arrests; tear gas; viral videos; police brutality; trumps bunker and fence; DC Mayor fights back; stock market; Incel blows hand off; f/b; some GOP endorsing Biden; coronavirus cases rising ; Brazil; Al Sharpton; George Floyd; turning on trump; military; NFL; Bill Barr; accountability; real unemployment; suing LAPD; Germany; BLM suing trump; Hunter
Biden; Mexico; trump calls protesters terrorists; NYPD; Hong Kong; Boogaloo Bois arrested; and lots more news.
                                                           

20th Year on the net!
Education you don't get anywhere else – commercial/censor free because of your subscription. Support truly independent media –. All downloadable